The Greater McAllen Association of REALTORS® is committed to the higher standards proclaimed in the National Association of REALTORS® Code of Ethics. Our members feel the commitment made by joining the REALTOR® Association sets a standard for all involved in the real estate industry. As members of the community, we are dedicated to improving the way of life for all citizens. We take our commitment seriously. Members of the REALTOR® association, licensee and affiliate alike, believe there is a better way to do business, a way that benefits our clients, customers, and fellow licensees. We feel that investing in Real Estate is an investment in America. Our association supports and helps to protect a basic constitutional right: The right to own property.
In this site you will be able to find a list of our members, a list of REALTOR® offices, and the most current up-to-date listings of the Greater McAllen Association of REALTORS®. All listings are real-time. Each listing should be independently verified. We appreciate your time visiting our web site. Thank you, and come again.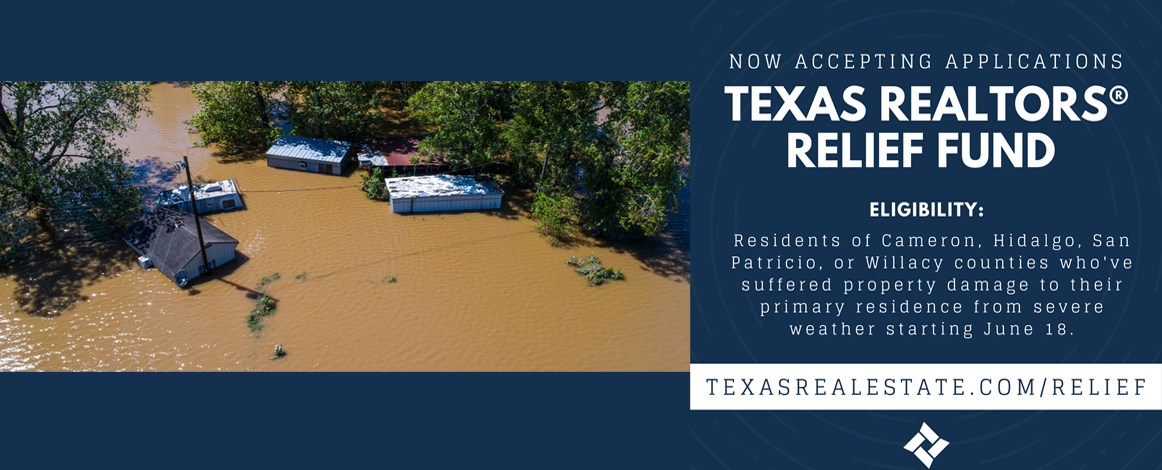 The Texas REALTORS® Relief Fund helps people who've suffered losses due to natural disasters in Texas. Currently, the fund is accepting applications from Texas residents who have suffered property damage to their primary residence as a result of the severe weather and flooding event which began June 18, 2018.
Assistance is limited to $1,000 per applicant, and is restricted to applicants with primary residences located in one of the following counties: Cameron, Hidalgo, San Patricio, and Willacy.
Featured Agents
Pete Leal - Broker