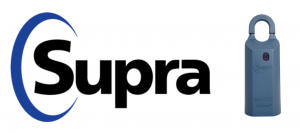 eKEY®
Our MLS currently utilizes Supra eKEY® to manage all MLS users' accesses to the Supra Keyboxes at listings in the MLS. We require all users to disclose the type of key box at each property whether Supra or a standard combination key box.
Keyboxes
Our association currently utilizes the Supra iBox LT and LTE models, both Bluetooth enabled for ease-of-access for MLS Subscribers and out-of-area agents who also utilize Supra at their Primary Associations. All keyboxes are available to purchase by Agents through Member Portal at Association office.
SupraWEB
Users may keep track of inventory, run reports, and assign key boxers all from SupraWEB.
Technical Support & Billing
(877) 699-6787 | 5:00am - 7:00pm Pacific
suprasupport@carrier.com for 24-hour response
Training Support
Supra website
Click below to be directed to the quarterly Supra Agent Training Program. Dates are subjects to changes.