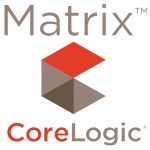 MLS System by Matrix
In 2018, our Association adopted the CoreLogic Matrix MLS system, fast tracking our efforts to provide newer technologies to our MLS subscribers.
As the largest MLS in the Rio Grande Valley, our system feeds and syndicates real time data to dozens of systems and websites, to provide elite quality of service to our users and their clientele.
With 13 total counties, our MLS provides the largest service area south of Corpus Christi.

Data Delivery Methods
Our MLS utilizes API (Application Programming Interface) through Bridge Interactive. In 2021, our MLS converted to 100% API phasing out of RETS.
Through Bridge Interactive, users may set up IDX, VOW, and Broker Data Feeds.
For MLS Subscribers
Brokers, before your agents can take full advantage of all our integrated services in Bridge Interactive, you must sign into your Bridge account, (if you have not done so already), through your GMAR Dashboard. Agents can request feed agreement approval via Bridge where you can sign electronically.
All agreements, feeds, and fees, are managed via Bridge Interactive.
Brokers, you need to sign into the GMAR Dashboard and into Bridge to enable your agents to begin using their portals. Click here for instructions.
For Data Providers & Vendors
Already working with an Agent/Broker but not in Bridge? Your client can request an invitation to be sent to your service via our MLS Department. Coordinate with your client and our MLS at MLS@gmar.org.
One-time setup fee is $250 + $50 monthly fee for feeds.