MLS-Touch (Replacing Homesnap)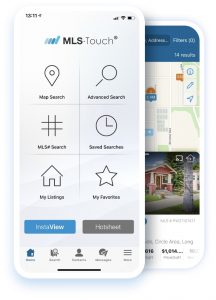 Our MLS launched MLS-Touch, a CoreLogic Product this July 10th. 
MLS-Touch will be the designated Mobile App for our MLS users & subscribers, please see below for relevant webinar links and resources!
Resources: 
Phone: 1-888-765-9221 Option 2
Email: support@prospects.com
OfferManager by ShowingTime+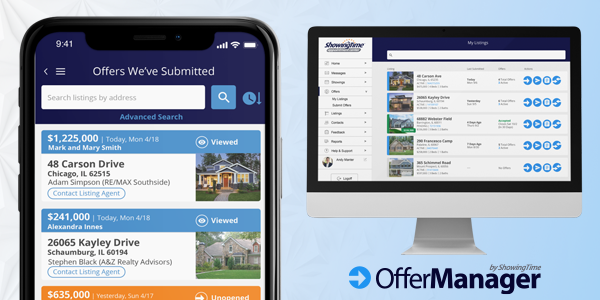 This May 2023, our MLS launched Offer Manager by ShowingTime+. Offer Manager simplifies the offer management process by providing a streamlined workflow to track offers, manage documentation, and communicate with agents. Offer Manager is included in the Appointment Center suite of showing management tools, already embedded into our MLS Benefits at no extra cost to Participants and Subscribers.

In June 2023, our MLS adopted RestB.ai into our Matrix and Listing Data Checker software to enhance the accuracy of the photo content in our Participant and Subscriber listings.
Single-Sign-On (SSO) Dashboard (GMAR Dashboard) with Clareity by CoreLogic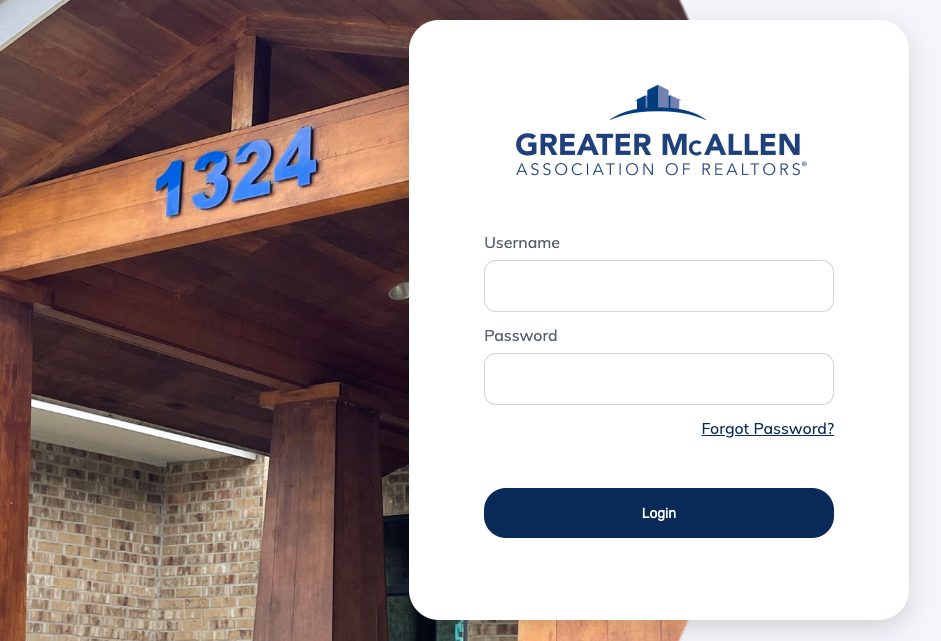 Single-Sign-On system by Clareity
Enhanced Security
With the GMAR Dashboard, your login is more secure as the system will detect any suspicious login attempts, all while keeping your user experience convenient by hosting an array of apps at your disposal by only signing in once.
Upload your photo
Have you uploaded your profile image yet?  It's simple:  just click the profile icon in the top right.  The ideal image size is at least 500 x 500 pixels.  When there is no profile image, your dashboard will display your initials instead.
How's the weather?
Did you know your dashboard displays the current weather conditions?  To set it up, click the user profile icon in the top right and select Change Location.  You can choose your current location—or anywhere in the U.S. you like.
Don't be afraid of the dark
If you prefer light text on a dark background, try switching your dashboard to dark mode.  For many people, dark mode is easier to read and causes less eye strain.  To activate dark mode, go into your user profile.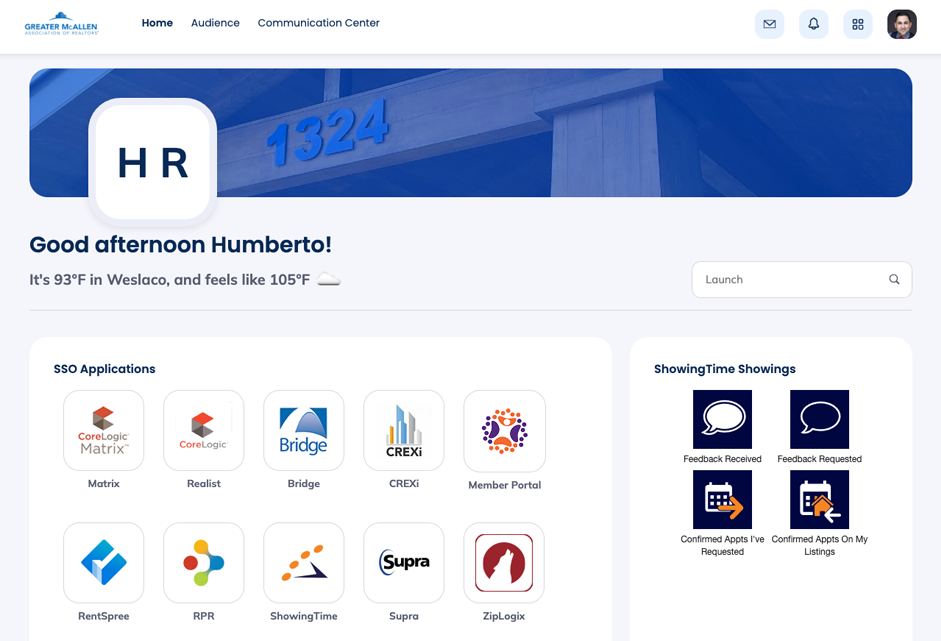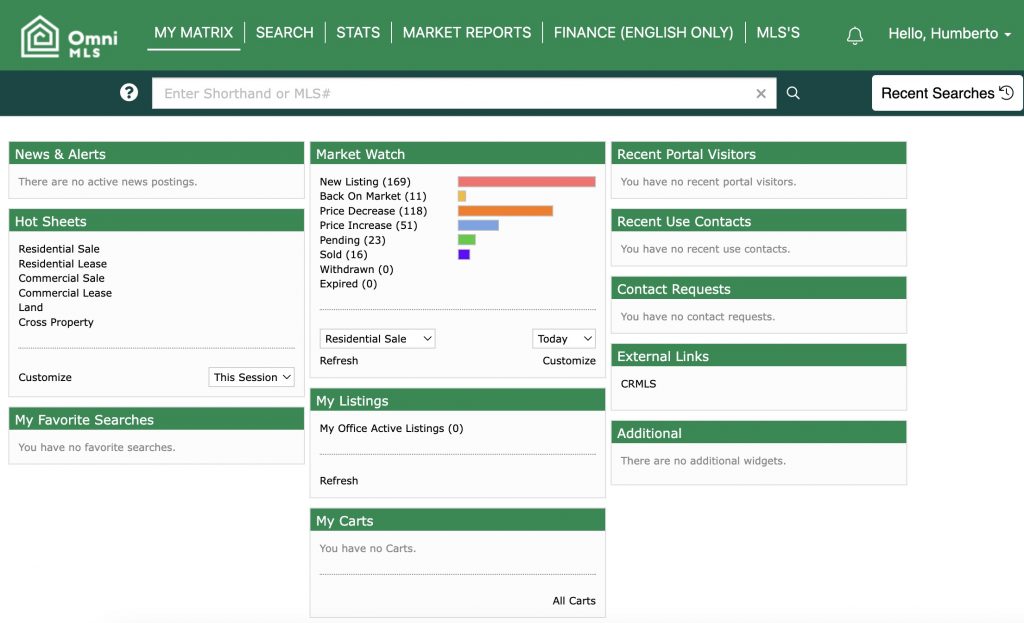 MLS System Matrix by CoreLogic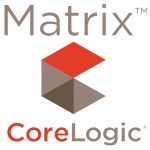 MLS System by Matrix
In 2018, our Association adopted the CoreLogic Matrix MLS system, fast tracking our efforts to provide newer technologies to our MLS subscribers.
As the largest MLS in the Rio Grande Valley, our system feeds and syndicates real time data to dozens of systems and websites, to provide elite quality of service to our users and their clientele.
With 13 total counties, our MLS provides the largest service area south of San Antonio:
Brooks
Cameron
Duval
Hidalgo
Jim Hogg
Jim Wells
Kenedy
Kleberg
Nueces
Starr
Webb
Willacy
Zapata
eKEY and Keybox System with Supra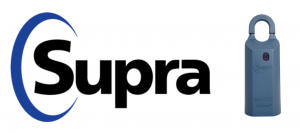 Key System
Our MLS currently utilizes Supra eKEY® to manage all MLS users' accesses to the Supra Keyboxes at listings in the MLS.
We require all users to disclose the type of key box at each property whether Supra or a standard combination key box.
Keyboxes
Our association currently utilizes the Supra iBox LT and LTE models, both Bluetooth enabled for ease-of-access for MLS Subscribers and out-of-area agents who also utilize Supra at their Primary Associations. All keyboxes are available to purchase by Agents through Member Portal at Association office.
SupraWEB
Users may keep track of inventory, run reports, and assign key boxers all from SupraWEB.
Showing System with ShowingTime

ShowingTime
Our MLS utilizes ShowingTime for our MLS users to schedule showings at active listings. With its use, Agents enjoy ease-of-access of all the properties in the MLS when opted in. ShowingTime is also integrated in your SSO Dashboard Matrix MLS, and mobile app, and already included with your quarterly MLS fees.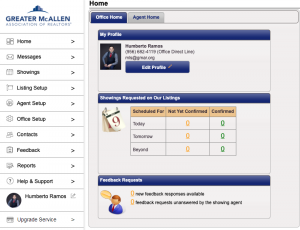 Tenant Screening & Rental Management with RentSpree

The all-in-one platform to power your business.
Agents, RentSpree is included in your MLS Benefits.
From Tenant Screening to Rent Payment, RentSpree provides powerful tools for every step of the rental process.
API, Data Agreements & Feeds with Bridge Interactive

For MLS Subscribers
Brokers, before your agents can take full advantage of all our integrated services in Bridge Interactive, you must sign into your Bridge account, (if you have not done so already), through your GMAR Dashboard. Agents can request feed agreement approval via Bridge where you can sign electronically.
All agreements, feeds, and fees, are managed via Bridge Interactive.
Brokers, you need to sign into the GMAR Dashboard and into Bridge to enable your agents to begin using their portals. Click here for instructions.
For Data Providers & Vendors
Already working with an Agent/Broker but not in Bridge? Your client can request an invitation to be sent to your service via our MLS Department. Coordinate with your client and our MLS at MLS@gmar.org.
One-time setup fee is $250 + $50 monthly fee for feeds.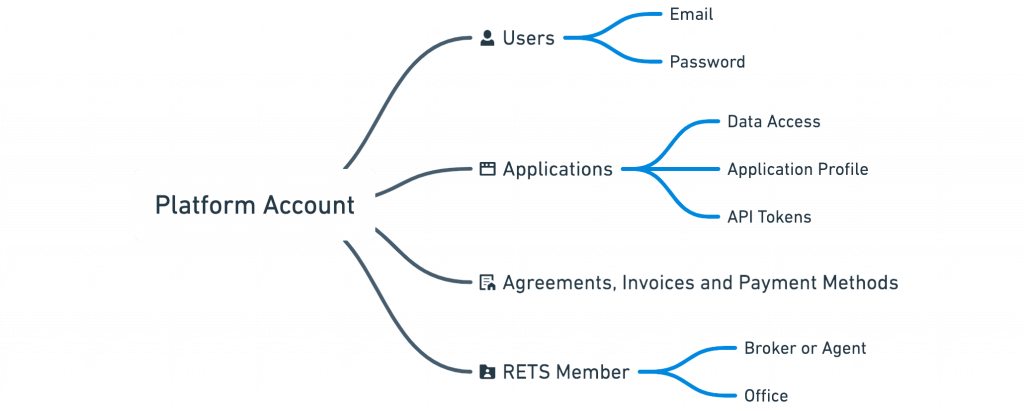 Data Delivery Methods
Our MLS utilizes API (Application Programming Interface) through Bridge Interactive. In 2021, our MLS converted to 100% API phasing out of RETS.
Through Bridge Interactive, users may set up IDX, VOW, and Broker Data Feeds.